The TEDx Program is a globally recognized brand created in the spirit of TED's mission, "ideas worth spreading." It supports independent organizers who want to create a TED event in their own community. The TEDx Program is designed to help communities, organizations and individuals to spark conversation and connection. The maiden edition of TEDx in Plateau State, Nigeria with the theme, 'Shifting Paradigms'. The hashtag #Josshift is a movement pushing an aligning narrative that calls for a forward mental, physical, economic and social shift in the state, and in turn, the country at large.
TED talks have been hosted in more than 20 countries worldwide and the independent TEDx talks have so far been hosted in Port Harcourt, Abuja, Ogun State, and Lagos. The TEDxRayfield will be taking place;


Date: Saturday, December 9, 2017
Time: 9:00 Am
Venue: Jos Business School, Rayfield- Jos, Plateau State. Nigeria
TEDxRayfield will be held in Rayfield, the traditional seat of power of Plateau State and home of the Jos Business School. The highly curated Talks are designed to motivate young people to activate their leadership potential as positive change agents of their immediate environment by engaging them in intellectual conversations that spur positive action.
The aim is to challenge their commitment to issues that responsibly address questions and solutions which affect their community, their country Nigeria and the world at large. Our most important objective is to further the cause of Peace Building as a Panacea for Economic Development in Plateau State and Nigeria in general.
In view of the objective for the talks, the following speakers have been billed to speak at the event;
Phillip Shuaibu (Speaker)
Accountant, Activist, Deputy Governor of Edo State, and former NANS President will be speaking on the topic 'Not Too Young To Run – Why we need more young People in Politics'. His wealth of experience and Epic rise in politics from Student to mainstream politics holds lessons in early engagement, tenacity and focus on young aspiring politicians.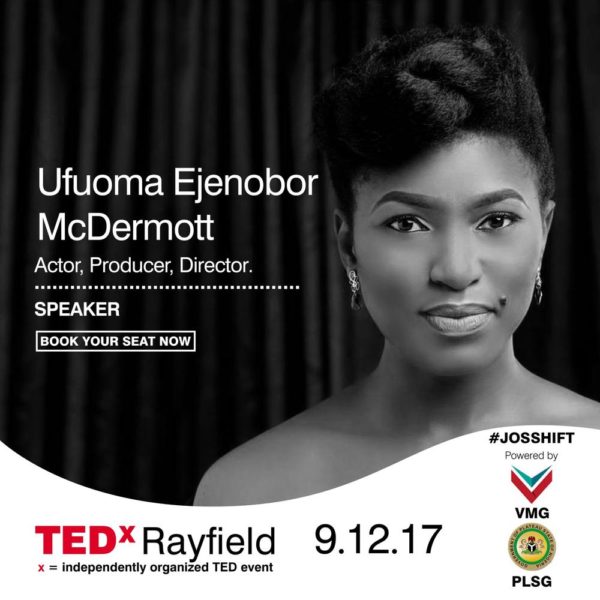 Ufuoma Ejenenobor Mcdermott
Accomplished Actress, Producer and Director will be speaking on the need for beauty to keep up with brains in today's flaky world.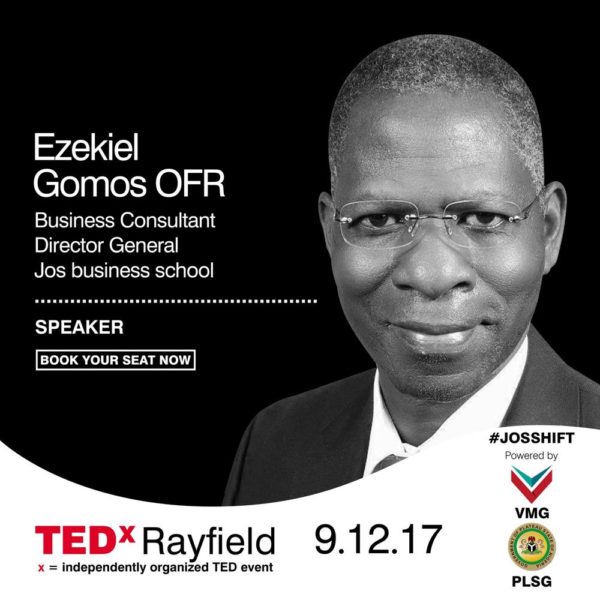 Director General of the Jos Business School and a mentor to many young minds who through his vast experience is determined to accelerate the economic and social development of youth and anyone who seeks to be economically empowered.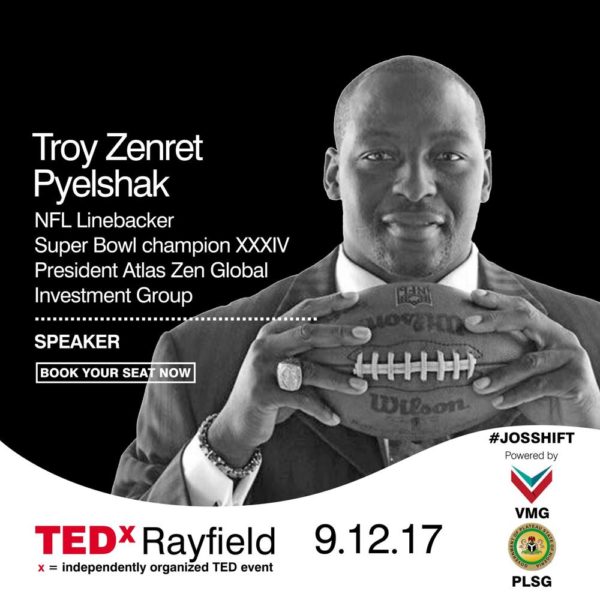 Former NFL Pro athlete and Super Bowl champion turned Investment Guru, will share his profound concept of building a deep sense of self in these changing times where it seems there are fewer opportunities and prospects.
AbdulRazaq Bello Barkindo
Veteran Journalist & Press Director – Nigerian Governor's Forum: Abdulrazaq Bello Barkindo brings a refreshing in-depth perspective on The Role Of The Media In Keeping The Peace In A Time Of Escalating Global Conflict.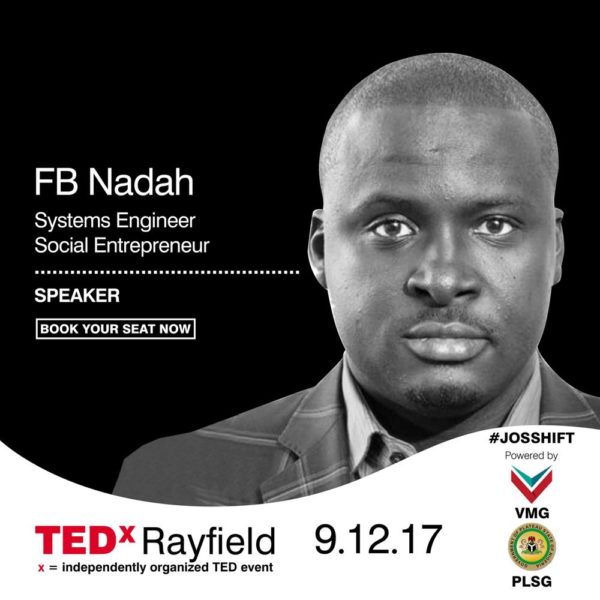 A systems engineer and Social Entrepreneur, Nadah will be bringing his in-depth knowledge of Business and Technology and passion for transformational change to the talks with the witty topic 'How to Tame Neat Ninjas in Wicked Mermaids'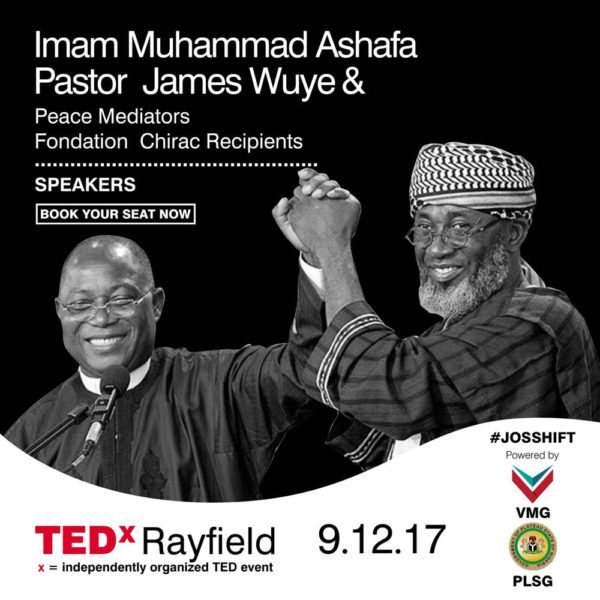 Imam Muhammed Ashafa and Pastor James Wuye
This team have a profound story of reconciliation and peacebuilding, reminds us of our shared humanity and the base ingredients that are needed for a lasting peace process.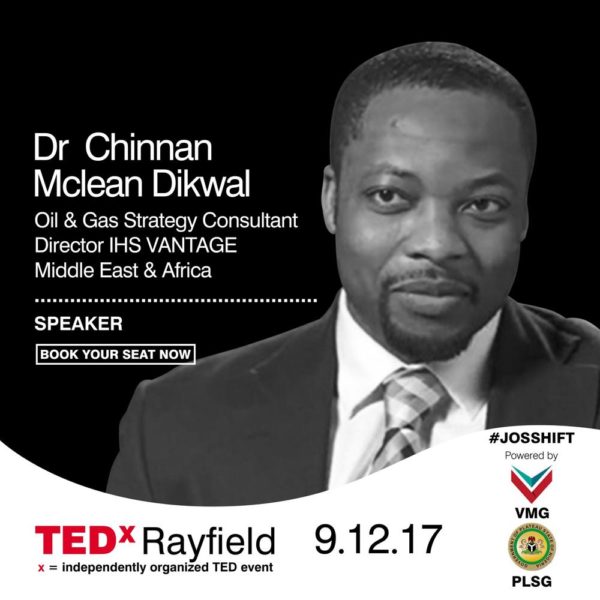 Director Middle East & Africa For HIS Makrit – Dr Chinnan Mclean Dikwal
Seeks to rattle our collective consciousness in an age of ''selfism'' In his talk, Dr Mclean makes a call to a life of impact and communal engagement in the era of selfism.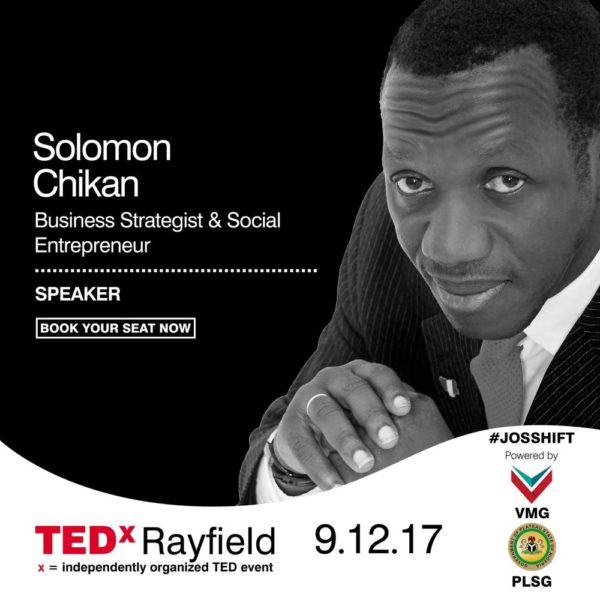 A global motivational speaker and driving force for entrepreneurship in Nigeria. He will be distilling his wealth of experience in the profound talk on ''The Concept of Becoming''
The event will also have poetry performances by Uwanna Udobang, Ruddapoetand Semshak Deshi.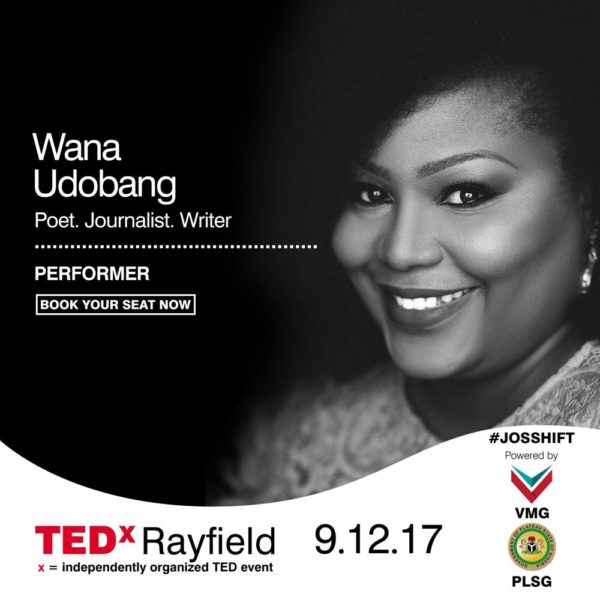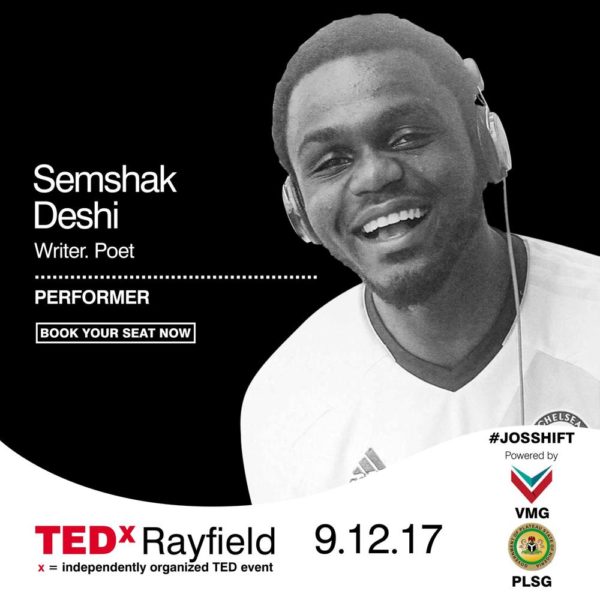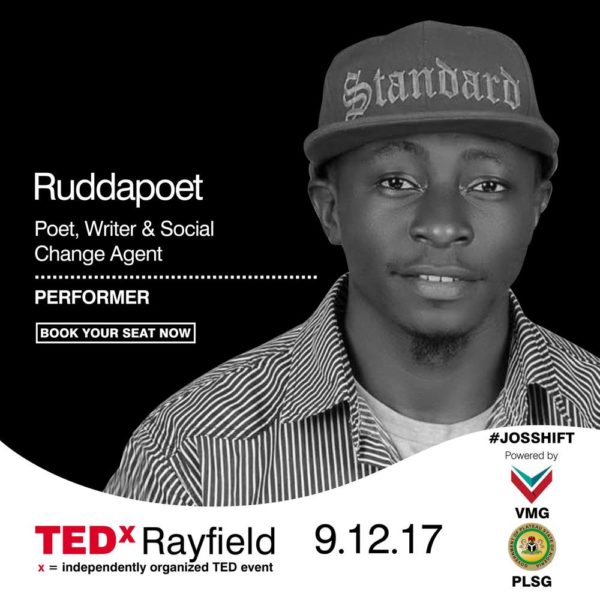 TEDxRayfield is convened by Delmwa Deshi-Kura, a Media Professional from Plateau State with a deep passion for propagating storytelling & conversations as a means to engage and mobilize consensus that can accelerate positive actions at a community level, which in turn yields and scales visible & measurable economic and Social impact for the Country at large. The Co-convener of the event is Kate Pam a business strategist and community activist who like, Delmwa has a burning desire for the advancement of the region and country as a whole. They hope that the talks will add to the current narrative of unbiased, non-political Peace and Economic conversations.