Hang in there love birds, this year's Valentine's Day might have come and gone, however, everyday really is a Valentine's day and should be treated as such.
You know you really don't have to wait for a special day on your calendar to give yourself that special treat you and yours always deserve. On that note, let's get your weekend started with these spectacular collection.
We've put together some of the best romantic Nollywood movies and series to ever hit your screens. The fun part is, you could either go see them at a cinema showing near you, or you could simply catch up on them via Netflix or YouTube.
It's weekend again, so take out time to have fun and make great pleasant memories that would stay last you a lifetime.
Still Falling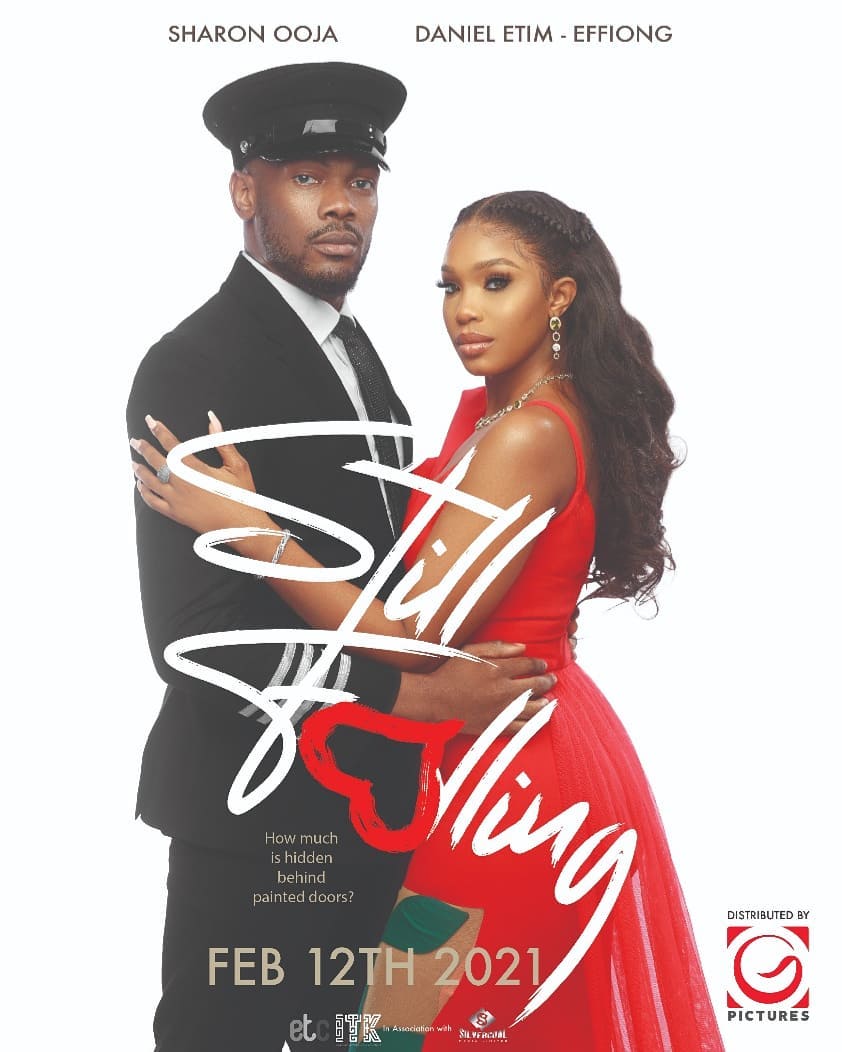 Dimbo and Karachi Atiya's forthcoming movie "Still Falling" which premiered on February 12 in cinemas nationwide, follows the life of Bono Kuku, a boss lady, influencer and a party girl. All seems to be well on the surface but deep inside of her lies an emotional wreck, the kind that she would never want to remember. Anyway, she has to, especially as she runs into the source of her unpleasant past.

This story of opposites love and hate, faith and doubt, grace and guts, triumphs and regrets will get everyone taking a deeper look at their motives and choices. But how much is hidden behind painted doors? Can we truly know someone? Are we as steady in faith as we think we are or are we 'Still Falling'? How do we tell a story of forgiveness when wounds refuse to heal?

The movie stars Sharon Ooja, Daniel Etim Effiong, Bethel Njokwu, Liz Amery, Lulu Okonkwo, Laura Fidel, Eddy Madaki, Chavala Yaduma, Zeal (Styl-Plus) and many more.

Watch the trailer below:

Isoken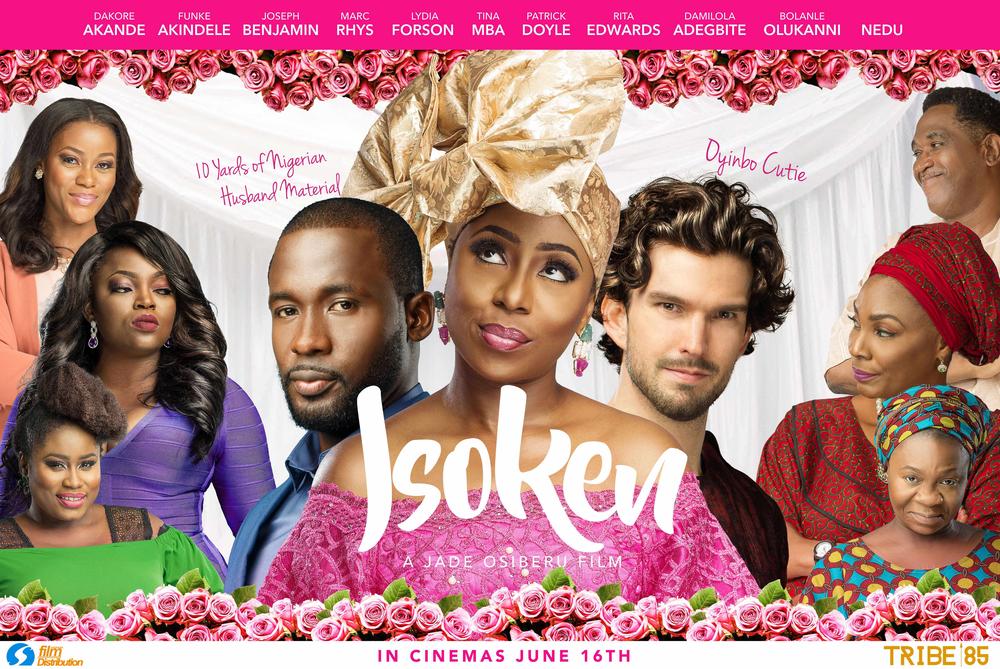 Written and directed by Jadesola Osiberu, the film stars Tina Mba, Funke Akindele, Lydia Forson, Damilola Adegbite, Patrick Doyle, Nedu Wazobia and Bolanle Olukanni, "Isoken" is a story of self-discovery that explores cultural expectations, racial stereotypes and the bonds that unite families, in touching, dramatic and sometimes funny ways.

Watch the trailer:
Ricordi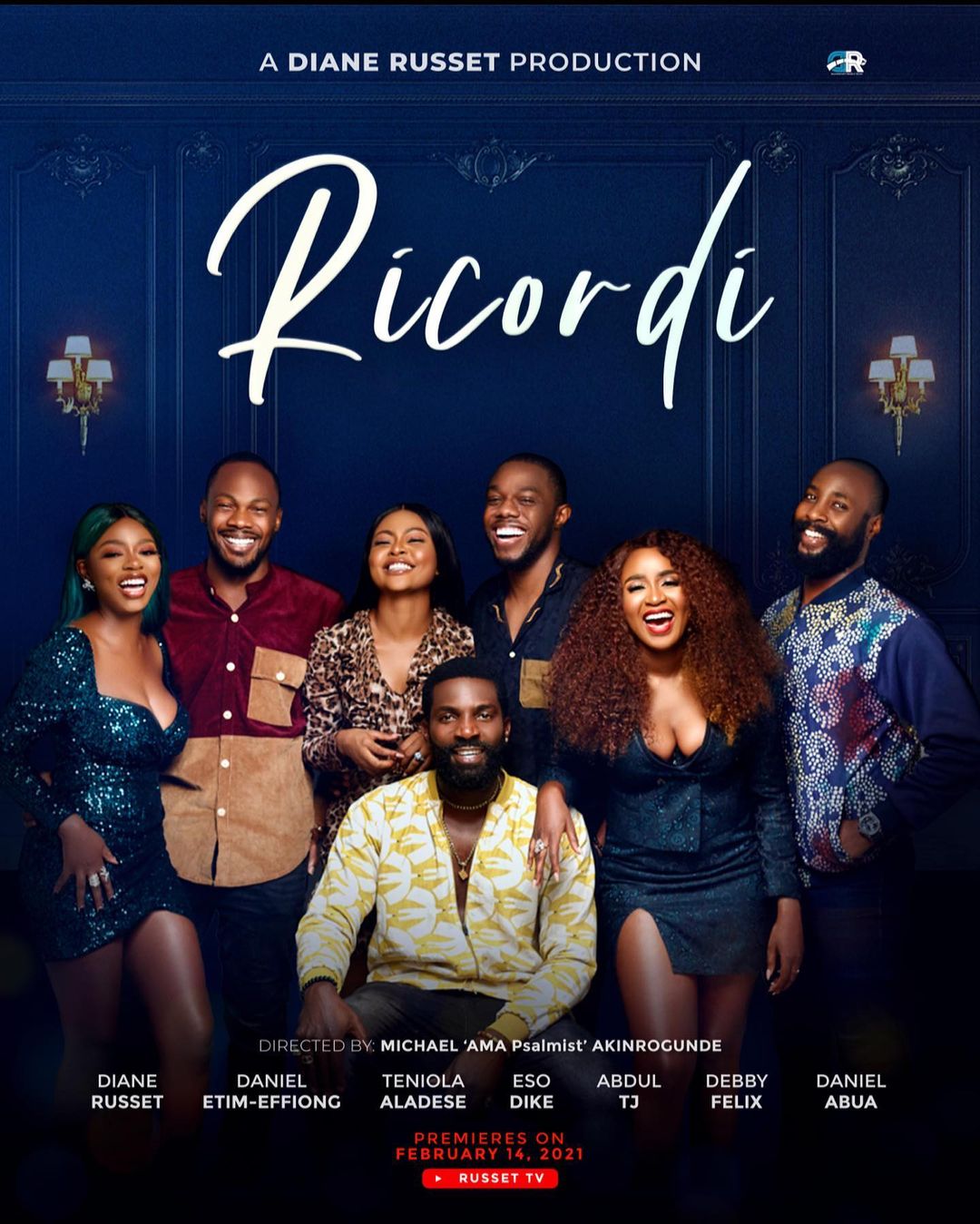 Diane Russet's romance web series titled "Ricordi" premiered on February 14, Valentine's Day. The web series was directed by Michael 'AMA Psalmist' Akinrogunde, produced by Diane Russet and Abdul Tijani Ahmed.

Starring Diane Russet, Daniel Etim-Effiong, Teniola Aladese, Eso Dike, Abdul TJ, Debby Felix and Daniel Abua, the upcoming romance series is based on a story by the Big Brother Naija reality star.

Watch the trailer

The Royal Hibiscus Hotel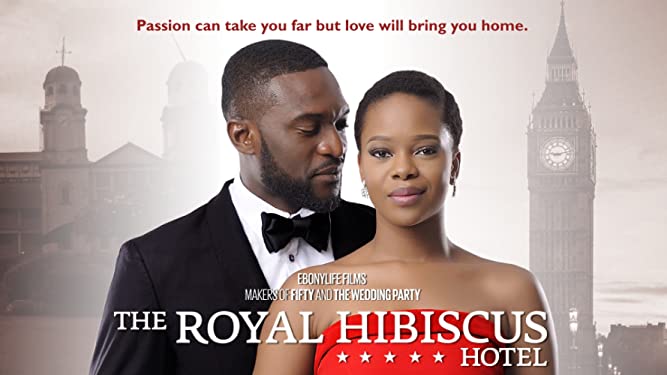 "The Royal Hibiscus Hotel" a spritely Nollywood romantic comedy, follows the life of an aspiring restaurateur returns to her home in Lagos to try and refine the fare at her family's little hotel, only to find that her parents are planning on selling out to a rich (and devilishly attractive) buyer.

The movie which was directed by Ishaya Bako stars Zainab Balogun, Kenneth Okolie, Rachel Oniga, Joke Silva, OC Ukeje, Charles Inojie, Deyemi Okanlawon, Lala Akindoju, Akah Nnani and Ini Dima Okojie.

Watch the trailer:

***********************
Culled from Bella Naija